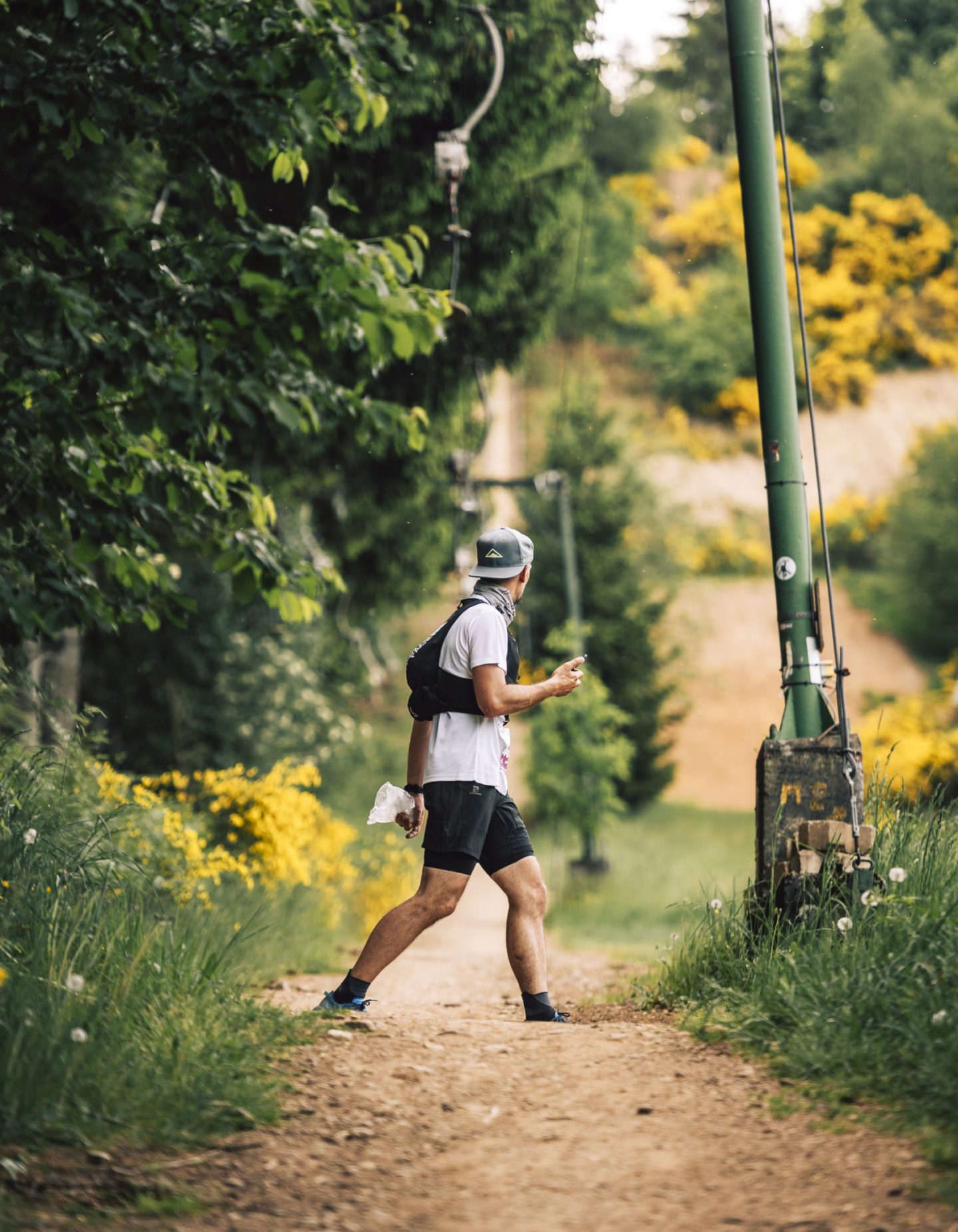 GT160 - Unique in Belgium !
The first 6-point ITRA race in Belgium !
A race representing a huge challenge has its place among the most beautiful trails in the world!
160 km of trail paths are to be covered at the gates of the Hautes Fagnes nature reserve, a stunning region and a true land of lakes and castles enhanced by forests and very aptly called the Blue Ardennes. This race is the ultimate test of endurance and physical ability of the runners.
One again, le Grand Trail des Lacs et Châteaux  – Edition 2023 GT160 – has been selected as a qualifying race for the 2024 Western States 100.
Runners who complete the race within your time limit will qualify to enter a lottery where the runners for Western States will be selected.
The qualifying period for the 2024 Western States will be from November 7, 2022 through November 5, 2023.
The lottery will be held on December 2, 2023 and the race itself will be run on June 29-30, 2024.
We thank Western States 100 Team for the confidence placed in the organization of our race.
A true delight crossing over the places such as the Bec du Corbeau, the paragliding take-off runway of Coo, the Salmchateau Castle, the lake of Robertville, the Falize Rock, the Farnières Castle, the lake of Coo and many other enchanting places such as Reinhardstein Castle, the Route des Crêtes (the ridge road), Napoleon's nose etc….
With more than 6000 D+ of vertical drop, it is the most prestigious and most difficult Ultra in Belgium. A real life-size sporting and human adventure!
Practical informations
Start :

Saturday 13/05/2023 - 04:00

Number of participants :

200

Place :

Piste de ski Ovifat

Distance :

164 km

D+ :

6850

Refreshment :

8
Price : 110€ - 120€ €
All registrations and the management of all participant data are handled by Ultratiming.be. By registering for GTLC, competitors automatically accept GTLC's rules.
2 progressive price categories:
10/11/2022 to 31/12/2022
01/01/2023 to 06/05/2023
No registration D-Day
Time limit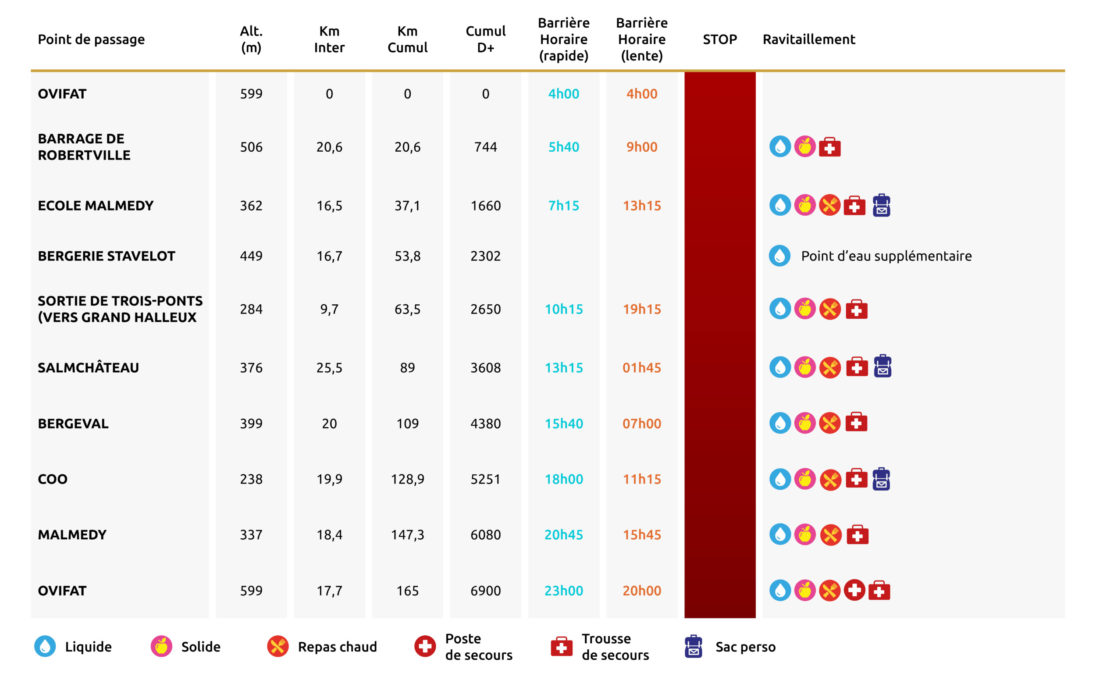 Vertical Gain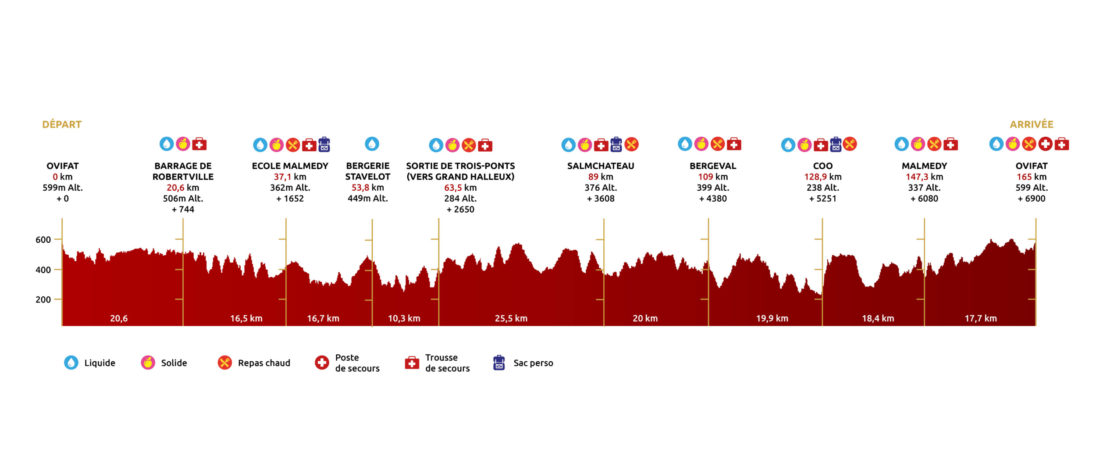 Equipment
| | |
| --- | --- |
| Race pack destined to transport obligatory equipment throughout the race | Obligatory |
| Mobile phone | Obligatory |
| Personal beaker 15 cl minimum | Obligatory |
| Supply of water 1-liter minimum | Obligatory |
| Head torch | Obligatory |
| Spare batteries for the head torch | Obligatory |
| Survival blanket 1,40 x 2,0 m minimum | Obligatory |
| Food reserve for autonomy during the race | Obligatory |
| Waterproof jacket | Obligatory |
| Clothing adapted to weather conditions (sun, rain, cold, snow) | Obligatory |
| ID or passport | Obligatory |
Route of race
Captions
View point

Refreshment point

Fanzone

Start/Finish
Some pictures