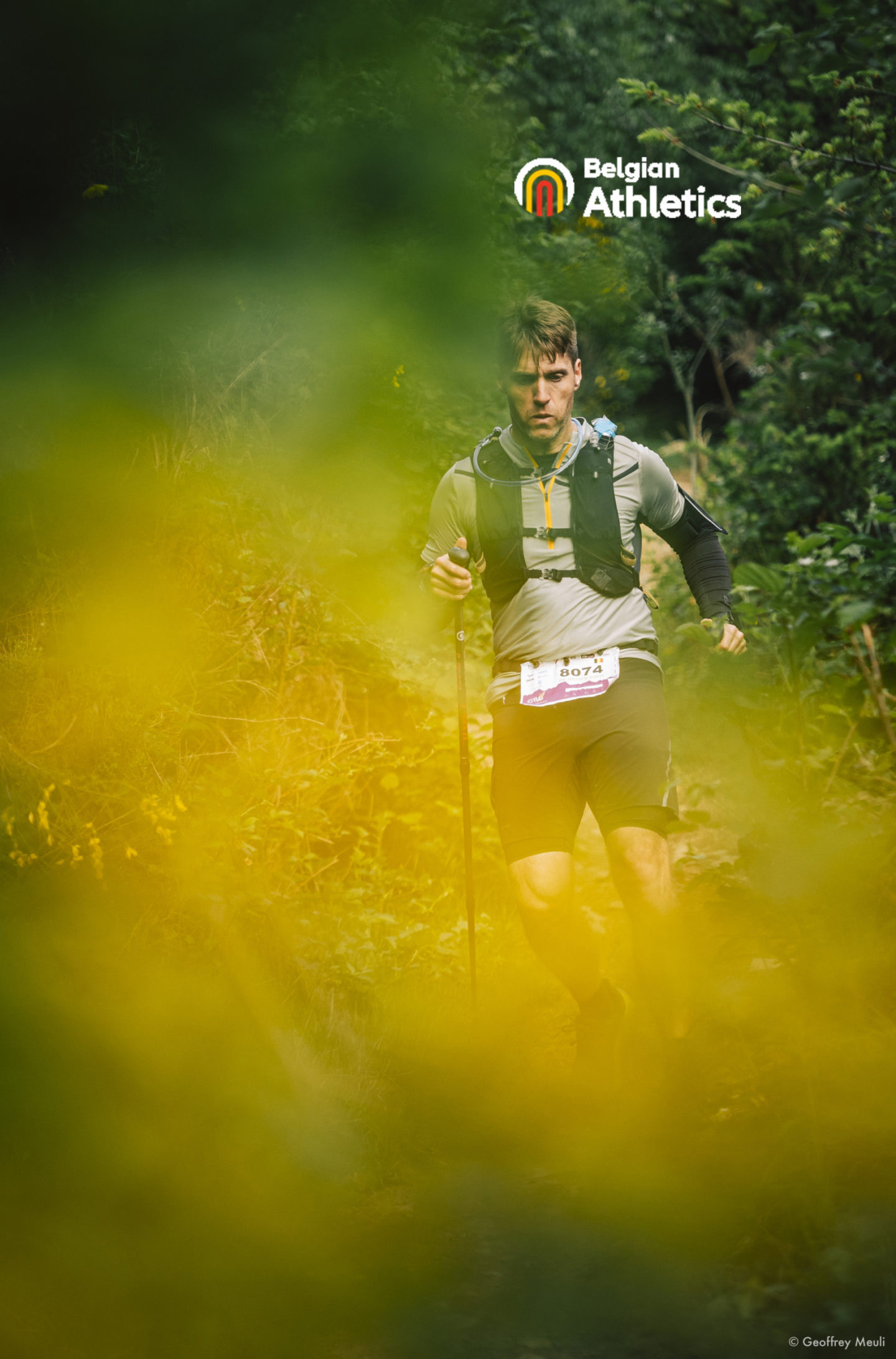 GT 85 - An Ultra Trail for the 2023 Belgian Championships !
An Ultra Trail for the 2023 Belgian Championships !

The Grand Trail des Lacs et Châteaux has been selected for the organisation of the next Belgian Short and Long Trail Championships 2023.
The GT85, innovative with a UTMB Index of 100K, has been selected to represent the most disputed race on the Ultra version where only the bibs from a club recognized by the Belgian Athletics Federation will be able to compete for the different titles at stake and thus be qualified for the world championships.
This raceis a highly diversified Ultra cross that will allow you to discover a beautiful region at the gates of the Hautes Fagnes nature reserve, a true land of lakes and castles enhanced by forests and very aptly called the Blue Ardennes.
The resistance to effort perfectly describes this trail with a route full of difficulties with a vertical drop of 3480 D+. A magnificent course through nature reserve similar to those in French mountains will allow trail-runners to discover the splendid wild corners of the region of Robertville, Malmedy, Stavelot and Xhoffraix, the terrible Warche valley with its ridge road, the Reinhardstein Castle, and more…
Having very little pavement and a lot of undergrowth paths, this race is diverse, highly technical, tough and entertaining.
The race is opened to everyone.
Practical informations
Start :

Saturday 13/05/2023 - 08:00

Number of participants :

400

Place :

Piste de ski Ovifat

Distance :

84 km

D+ :

3600 m

Refreshment :

4
Price : 60€ - 75€ €
All registrations and the management of all participant data are handled by Ultratiming.be. By registering for GTLC, competitors automatically accept GTLC's rules.
2 progressive price categories:
10/11/2022 to 31/12/2022
01/01/2023 to 10/05/2023
No registration D-Day
Time limit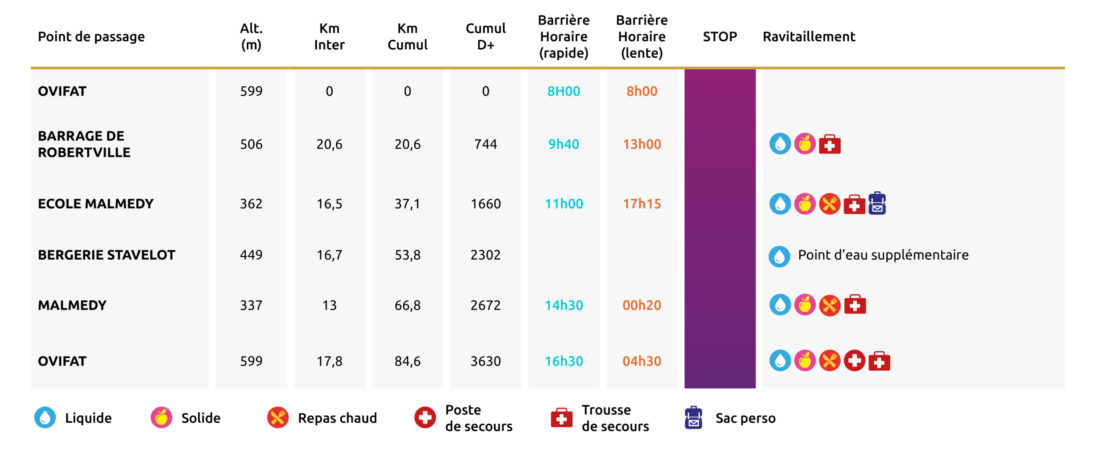 Vertical Gain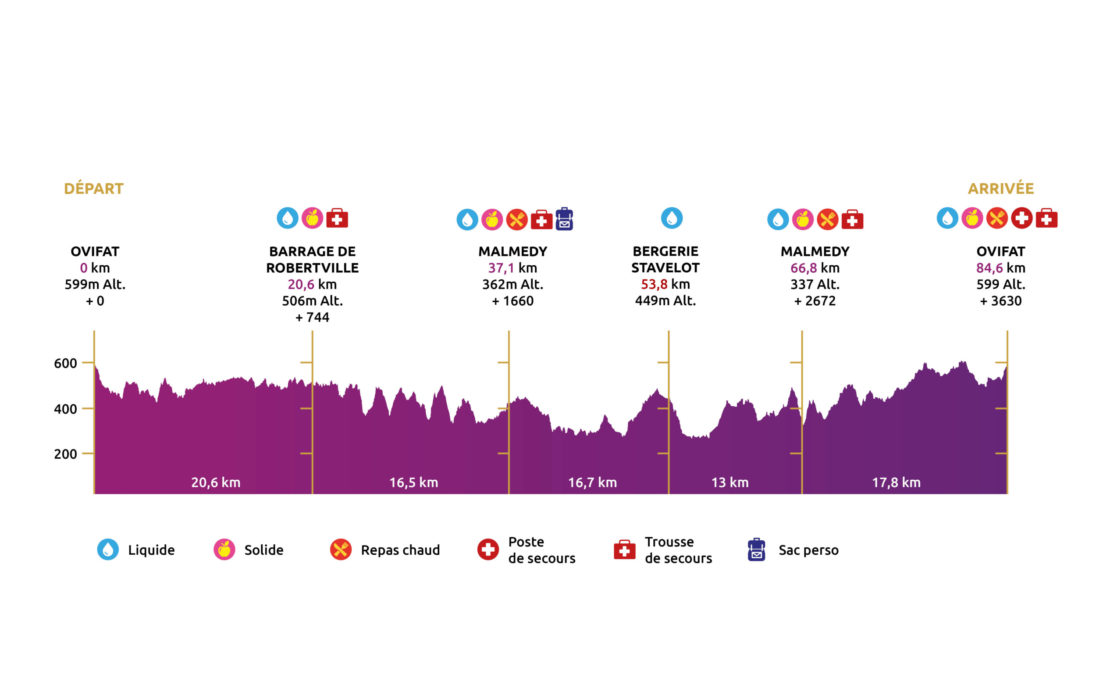 Equipment
| | |
| --- | --- |
| Race pack destined to transport obligatory equipment throughout the race | Obligatory |
| Mobile phone | Obligatory |
| Personal beaker 15 cl minimum | Obligatory |
| Supply of water 1-liter minimum | Obligatory |
| Head torch | Obligatoire |
| Spare batteries for the head torch | Recommanded |
| Survival blanket 1,40 x 2,0 m minimum | Obligatory |
| Food reserve for autonomy during the race | Obligatory |
| Waterproof jacket | Obligatory |
| Clothing adapted to weather conditions (sun, rain, cold, snow) | Obligatory |
| ID or passport | Obligatory |
Route of race
Captions
View point

Refreshment point

Fanzone

Start/Finish
Some pictures